With
Flight Rising
down for maintenance, thought I'd share for folks who do play the game and have accounts there. By the way, congrats and welcome to the 4500 people that joined the ranks yesterday!
I've been fortunate enough to finally get a pair of Skydancers. I will have limited reserves/sales sometime in the future for them. They are triple gened:
Guaranteed to have:

Primary: Clown or Tiger

Secondary: Shimmer or Stripes

Tertiary: Gembond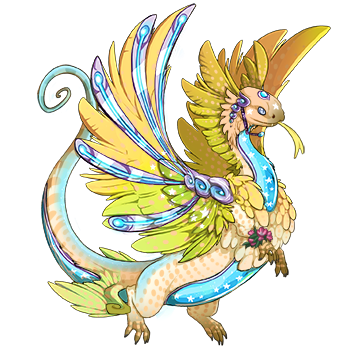 Midas Touched - Golden Gilded Skydancers
For those who are on the site, got a dragon or pair you're proud of?
Feel free to share.